Voter Guide
June 27th, 2023 - 2023 New York State Primary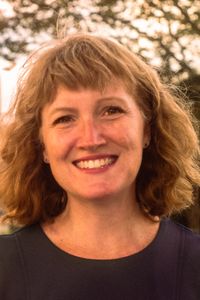 Allie Ryan
Running for Council Member from the 2nd Council District New York County City of New York
I am running for City Council to represent East Village, Lower East Side, NoHo, Greenwich Village, Union Square, Kips Bay and Gramercy because I am one of many people who have been adversely affected by policies approved by our current council members, such as the devastation and deforestation caused by the East Side Coastal Resiliency Project and the loss of small businesses.
Website: https://allieryan2023.com - Ballotpedia
Email: allieryannyc@gmail.com
Twitter: @allieryannyc - Instagram: @allieryannyc -

Notice to voters and candidates
If you are a voter and would like to receive an update on the election in your district, you can register, and we'll email you with the latest voter guide before the election.
We do not sell your information to any candidate, and we don't track you as per our Privacy Policy.
Any candidate can update the voter guide by updating their information by registering.