CANDIDATES VOTER & VOLUNTEER GUIDE
Download the RepMyBlock Voter & Volunteer Guide
These candidates are running for office and are looking for volunteers to help them.
WATCH COUNTY
COUNTY: A Documentary (2022) - A documentary that explores the County Committee political machine in New York City, suppression at the local levels of American democracy, and the activists on the ground seeking to reform the system. A short documentary by Fahim Hamid.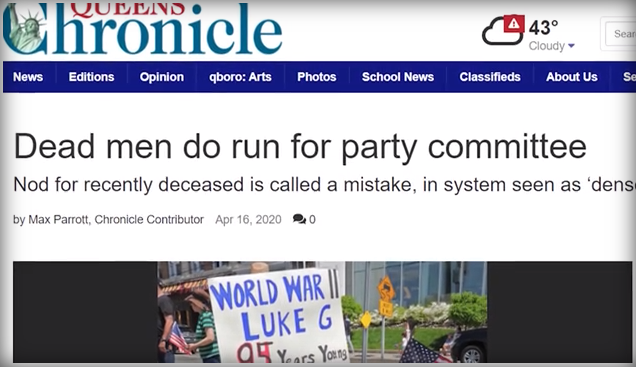 REPRESENT YOUR BLOCK AT YOUR PARTY COMMITTEE
WHAT IS THE COUNTY COMMITTEE
The County Committee is the body that elects the party county chair.
The most important responsibilities of a county committee member are to elect the chairperson of the party and to select a replacement for any state assembly member that resigns or that can no longer fulfill their duties as an assembly member.
The time commitment is about 32 hours every two years or about 3 minutes a day.
VOLUNTEER TO MAKE REPMYBLOCK BETTER
Rep My Block is an unincorporated organization run by volunteers who donate their skills, knowledge, and resources. RepMyBlock is decentralized to avoid political filling requirements.
Rep My Block relies on Computer Code by volunteers from the Progressive Coders Network repository, such as the National Voter File Project. We also thank all the Democratic, Republican, Green, Libertarian, Conservative, Socialists, and Independent candidates who have donated their time, experiences, and data.